Welcome to the Seahorse Room!
Our Curriculum
The Seahorse Curriculum follows the reformed EYFS (September 2021)
Click below to view our long term curriculum plan.
Our Nursery Rules
We look after ourselves.
We look after each other.
We look after our nursery.
Our topic for this term is:
'Wheels, Wings and Travelling things!'
Part 1 (Spring Term 1) is a focus on transport.
Click below to see an over-view of the learning objectives for this half-term...
Week beginning 24.01.22
Our focus text this week is 'The Bus is for Us' by Michael Rosen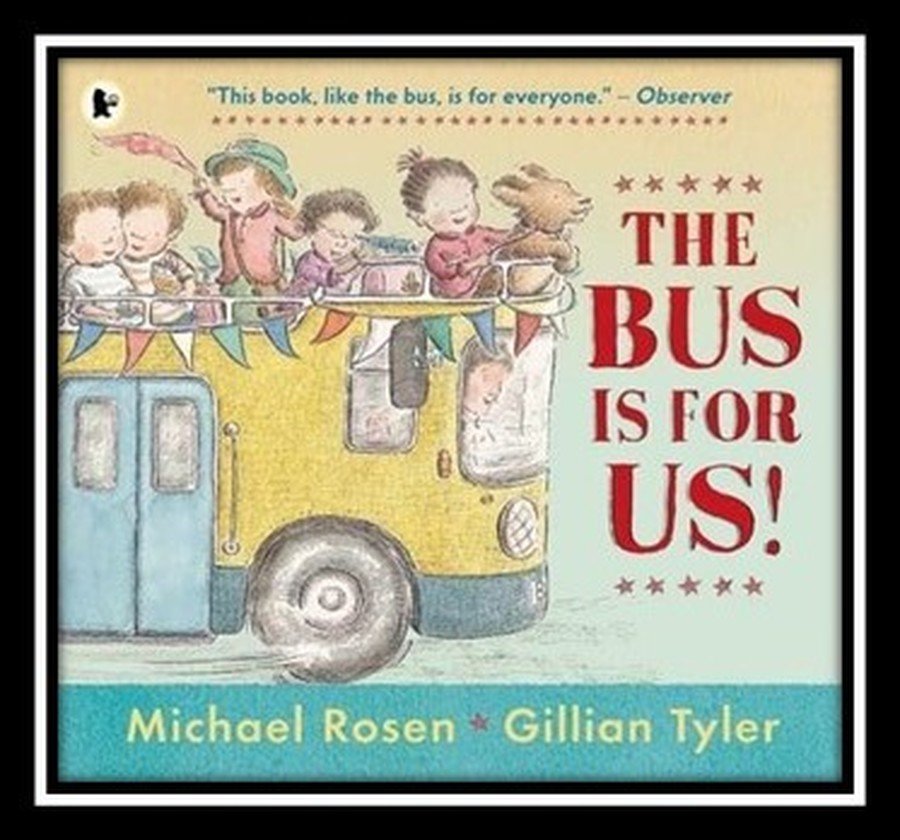 In this book, the characters explore lots of different types of transport (bikes, trains, horses, hot air balloons etc) but decide that the bus is the best way to travel with friends.
We will be discussing and learning new vocabulary from the text - far, sleigh, dare

In our Phonics session this week, we will be learning to read and write 's.'
We will be thinking about what begins with 's' and blending sounds in words beginning with 's' - e.g. sat, sit, sun.
When the children practise writing the letter 's', they will use the phrase - 'Slither down the snake.'
During Maths Meetings this week, we are continuing to count by rote - making sure that we start from number 1 and get all the numbers in the right order.
We will be counting characters and objects from our story, matching one number name to each item and then seeing if we can match the total to the correct numeral on a number line.
We will be focusing on the number '4' - recognising the numeral and working on our concept of number by counting actions (e.g. 3 hops, 3 fist pumps, 3 star jumps)
We will also be learning to subitise, which means we will be learning to recognise small sets of objects without needing to count them.
Our counting song this week is 'Ten Little Buses.'
Other learning this week...
We will be...
Monday - Creating/improvising our own songs by singing 'Wheels on the Bus' - making up our own verses
Tuesday: Developing fast recognition of up to 3 objects, without having to count them individually (dice game)
Wednesday: Drawing passengers onto a bus - Creating closed shapes with continuous lines and using these shapes to represent people
Thursday: Understanding that print has different purposes by looking at a wide range of print and talking about what it is for (e.g. post cards, receipts, magazines, maps, directories, catalogues etc.)
Friday - creating a bus using 2d shapes and naming and describing the shapes used