Welcome to the Year 1 class page
Welcome back. We hope that you have all enjoyed a great half term with your families and also managed a well earned rest.
Our topic this half term is Living and Breathing.
Dear Parents/Carers - If your child should find themselves having to isolate due to COVID-19 but they are well enough to work, please see the Literacy and Maths tasks that we have added to this page (below). The tasks chosen allow the children to practise the skills they have recently learnt in class. Please contact your child's teacher by email if your need anything further.
Thank you for your ongoing support from home.
As always we are available to help and support you all so please do not hesitate to email us:
Dolphin Class
Mrs Kirsty O'Brien kirsty.obrien@brightlingsea.essex.sch.uk
Mrs Zoe Redfearn zoe.redfearn@brightlingsea.essex.sch.uk
Shrimp Class
Mrs Katherine Pedder katherine.pedder@brightlingsea.essex.sch.uk
Turtle Class
Mrs Tracey Cutts tracey.cutts@brightlingsea.essex.sch.uk
Take care and stay safe
From
The Year 1 Team

Remember to use your GOOD WRITER SKILLS whenever you write something.
We are continuing to explore different types of measurement. The children will be learning about Mass (weight) - comparing the weight of different objects, using the correct vocabulary to describe the weight of different objects - heavy/light, heavier/lighter, heaviest/lightest - and investigating how much objects weigh using non-standard units to weigh against.
After that they will be learning about - Capacity - how much liquid a container can hold, and Volume - the amount of space the liquid takes up. They will be learning the correct vocabulary - full/empty, half full, a quarter full, nearly full/empty, holds more than/less than. They will use non-standard units for example spoons, cups to find out how much a container holds and then compare the amount of liquid various containers hold. They may also go on to looking at scale using litres and millilitres.
For more learning activities or further challenges please look at these websites.
Helpful information about phonics and maths in Year One for parents
More e-safety links - Please watch with your children and talk about these important messages!!
..Reading Corner..Spellings..Phonics Factory..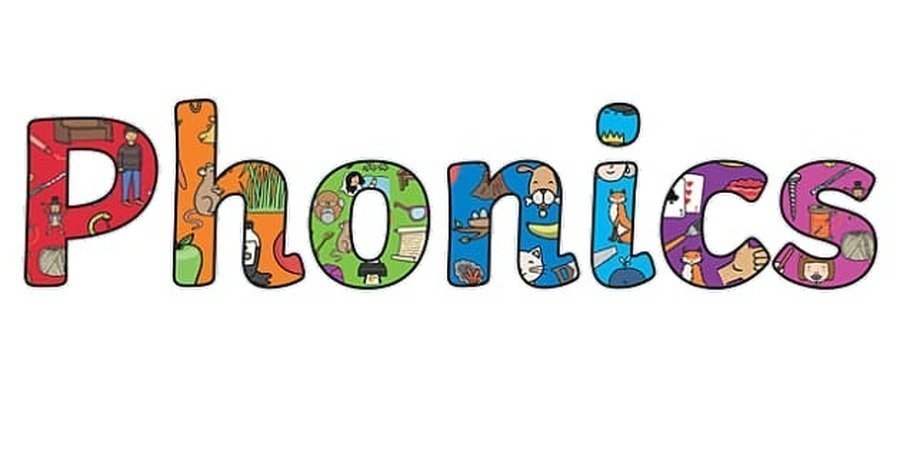 As a school we have now changed the way we teach phonics. We are using the Read, Write, Inc scheme. This link will provide you with more information.
https://home.oxfordowl.co.uk/reading/reading-schemes-oxford-levels/read-write-inc-phonics-guide/
The children are now set for phonics and the teaching will be more specific to their levels. Reading books will come home linked to these levels in due course.
We will hear the children will read in every phonics session, therefore we will only be
listening to them read individually once every two weeks. Please continue to encourage and
listen to your child read everyday at home.
If you have any further questions about Read, Write, Inc please speak to your child's class teacher.
Thank you.

Spellings
Here is a word mat for children in Year 1 and Year 2. It is really important that children are able to read and spell the words below. You can make spelling and reading of these words into a game, for example; write them on a post it note and play a word hunt around the garden, stick them on a wall and slap the word called out etc.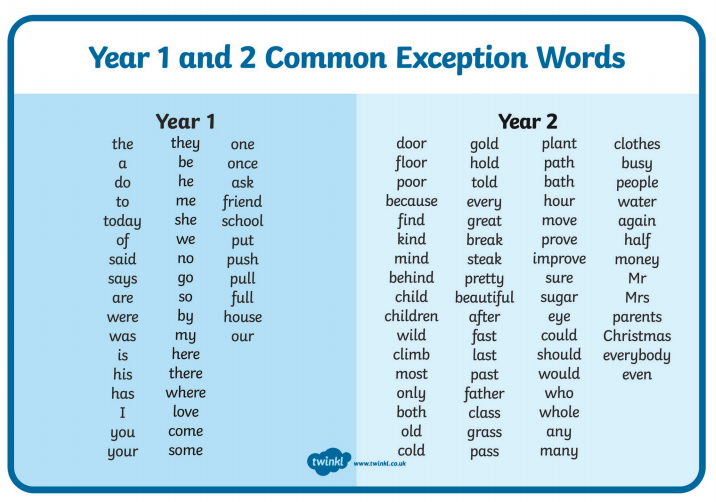 We will send home a set of spellings every half term. Please practise reading and writing them as much as you can. Use the Look, Cover, Write, Check method and write them in all different creative ways to help embed them into your working memory. If you already know the ones we send home there is a list above for you to look at. Practise the ones that you find difficult to remember.
Other online links - these will provide links to lots of useful websites