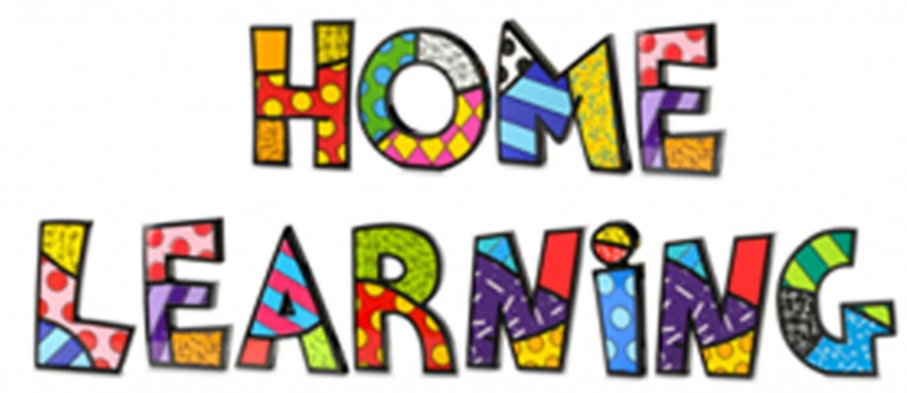 Weekly Home Learning Materials
We will be updating our class page with home learning activities for those who children are unwell or isolating.
Literacy activities:
Share a story at home. Discuss the pictures. What is happening in the story? What might happen next? Why is that character feeling happy/sad/nervous?

Play a game of eye spy. Encourage your child to think about initial sounds. 's' for snake, 'e' for egg, 'l' for lamp.

Practise name writing
Maths activities:
Collect items from around your house or in your garden. Can you find 4 leaves? 5 spoons? 7 stones?

Go on a number hunt around your home. What numbers can you find?
Communication & Language activities:
Use your toys at home to act out a small world story introducing a story line. Can you retell any familiar stories? The Three Pigs, Little Red Riding Hood etc.

Make some of your own stick puppets to retell a story.
Physical development:
Practise putting on and taking off your school shoes and socks independently.

Practise putting on and taking off your school jumper or cardigan independently.
Personal, Social & Emotional Development:
Share this 'Starting Reception' story. Encourage a discussion around starting school and how your child is settling in. What is their favourite part of school? Is there anything that is worrying them? Who do they like playing with?
Starting Reception story- download here
Expressive Arts & Design:
Construct a model using Duplo, Lego, blocks or cardboard boxes. Can you draw a picture of your model?
Understanding the World:
In the garden or out of you window can you see and identify any of these birds? How many can you see?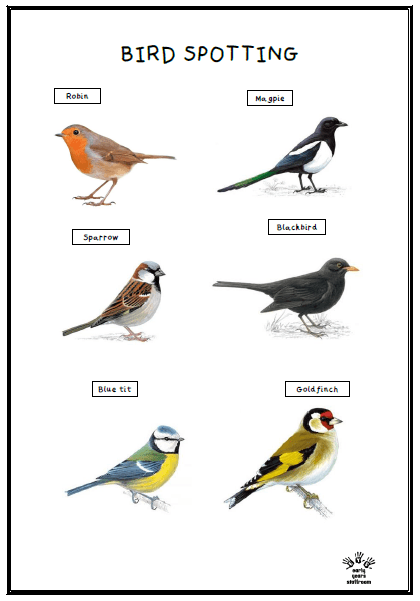 Please do get in touch with your class teacher via email if you have any questions or queries.
RL – Miss Long rebecca.long@brightlingsea.essex.sch.uk
RP - Miss Pearson camilla.pearson@brightlingsea.essex.sch.uk
RTB - Mrs Tyler sally.tyler@brightlingsea.essex.sch.uk
Websites & Apps
Phonicsplay.co.uk This site is offering a free login for everyone during this period. It includes games and resources that your child will enjoy.
Phonics play- Pick a Picture. Sound out the word and find the correct picture. https://www.phonicsplay.co.uk/resources/phase/2/pick-a-picture
Phonics games to play at home. Phonics Bloom- https://www.phonicsbloom.com/uk/game/list/phonics-games-phase-2
Phonics lessons https://www.youtube.com/channel/UCP_FbjYUP_UtldV2K_-niWw?fbclid=IwAR2EitM8R7qcx74ZbtATIn9obWqbsgKLSHvgp06y319gkzR2HX16wZpQiWc
Maths
Teddy bear counting- https://www.topmarks.co.uk/learning-to-count/teddy-numbers
This will help your child develop their careful counting skills and number recognition.
Underwater counting- https://www.topmarks.co.uk/learning-to-count/underwater-counting
Useful websites
Please find a list of useful websites here (click to download)
Useful Apps
please find a list of useful apps here
Oak National Academy- free daily activities for you to try at home including maths, literacy and foundation subjects. https://www.thenational.academy/online-classroom/reception/#schedule
White Rose Maths- Daily practical and exciting maths activities https://whiterosemaths.com/homelearning/early-years/
Music
https://www.singup.org/singupathome
New songs and activities everyday on https://www.outoftheark.co.uk/ootam-at-home/
Science
Some lovely science activities that you can do at home.
https://timeandtidebell.org/learning-at-home