Please remember...
We know it can be difficult to manage learning at home, especially if you have more than one child. Please do not feel pressured to complete all tasks every day - none of them are compulsory!
We know that you may not have access to enough laptops/tablets/phones/printers for your children and we are aware that many of you may be trying to juggle supporting your child and completing your own job from home.
All we want are happy and healthy children so we just ask that you check in with us throughout the week to let us know how things are going! If there is anything we can do to help, please do drop us a message!
We love hearing from you so please stay in touch!
Welcome back, superstars! We hope you all enjoyed a week off from school work!
We're starting a new term today and, with that, our new topic, 'Go With the Flow', all about rivers and water.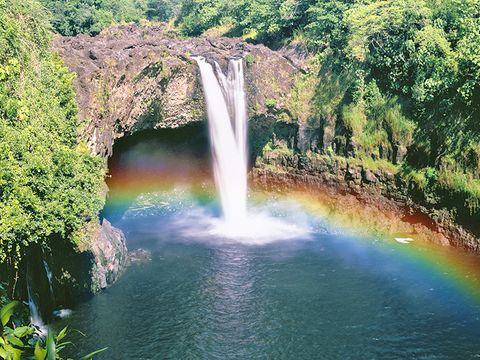 Friday 5th June
Maths - Time to try your problem solving skills in the weekly Bitesize problem solving challenges! Remember, you don't have to do these on your own and you don't have to do all of them! Draw pictures and use jottings to help you!
https://www.bbc.co.uk/bitesize/articles/z966dp3
VIPERS - Read the poem 'A River's Journey' and begin the first VIPERS session on the file. Please stop at the end of Lesson 1.
Art - Today is World Environment Day! Create a piece of artwork to show what the environment means to you!
Wednesday 3rd June
Maths - We're continuing our work on area and perimeter, focusing on the area today! Can you find a shortcut to find the area of a rectangle without counting all of the squares? Perhaps link to what you know about arrays?
Literacy - Time to start writing up your non-chronological report. You could do this by hand or on the computer. This should take two days so don't rush - it doesn't have to be finished today!
Music - Our topic is all about water so have a go at making music with water today! Can you play a tune that you know? Hot Cross Buns is a great song with only three notes.
Tuesday 2nd June
Maths - This week we're going to move on to recapping how to find the perimeter and area of different shapes. Open the file to make a start on today's Maths learning!
Literacy - We're continuing the non-chronological reports we started yesterday and today is all about research!
Geography - How do rivers begin? Where do they end? Find out about the journey of a river in today's geography lesson.
Monday 1st June
Maths - It's Monday so that means it's another week of Monday Methods! Don't forget to use the answer sheet to mark your own work and let your teacher know how you got on!
Literacy - This week we'll be focusing on creating a non-chronological report about a river of your choice. Open the document to get started!
Science / Geography - What can you remember about the water cycle?
Some additional activities you may enjoy at home - remember, none of the learning set is compulsory!
More activities are displayed on the Whole School Home Learning tab on the website.
*NEW*
30 Days Wild - Take part in the Wildlife Trust's 30 Days Wild program throughout June.
*NEW*
Growth Mindset Resources - We're aware that, without their classmates and teachers around, some children are losing confidence in their own ability and are struggling to believe in their own abilities. To support this, we've put together some resources to help build a Growth Mindset. Please feel free to use these resources instead of any daily learning - wellbeing is our number one priority at the moment!
Spellings - Practise spelling the Year 3 and 4 common exception words. Try playing games with them like hangman, writing them in different ways and using them in sentences. How many of the words can you spell correctly?